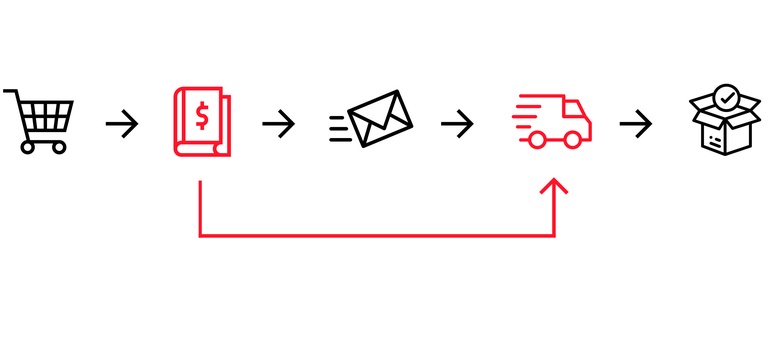 Bexio Integration – PanoramaKnife
PanoramaKnife GmbH in Forch operates an online shop with products that they sell through the logistics service provider Rhenus Logistics. The shop is connected to the Bexio accounting software, where orders from the shop are booked and processed. So far, all orders have been individually forwarded to the logistics partner by email. JM was commissioned to automate the delivery process to the extent that orders from Bexio trigger further processing at Rhenus Logistics, which makes the logistical process much more efficient and cheaper.
In consultation with Rhenus Logistics, it was determined that a JSON file of the article master should be exported from Bexio for each order and sent to the logistics service via FTP, where a delivery order is created from this. Due to non-normalized address data from Bexio, addresses are interpreted using the libpostal library, which parses and normalizes the addresses.