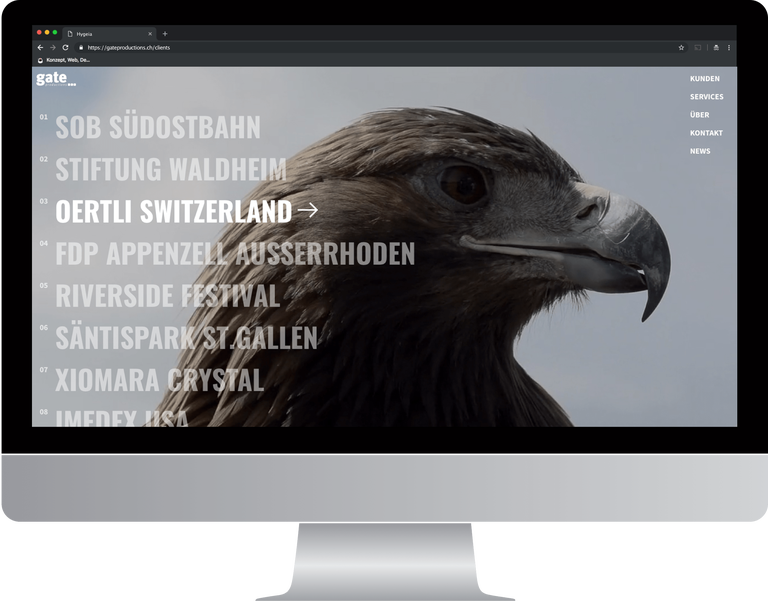 Corporate website for Gate Productions
The production company Gate Productions, which specializes in audiovisual productions and live streaming, has commissioned JOSHMARTIN to replace its aged website with a new, contemporary website that meets the needs of its customers.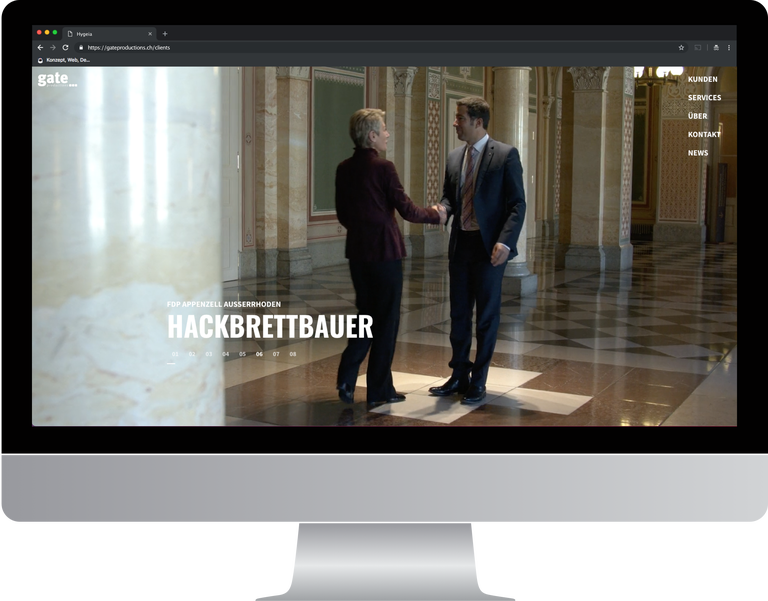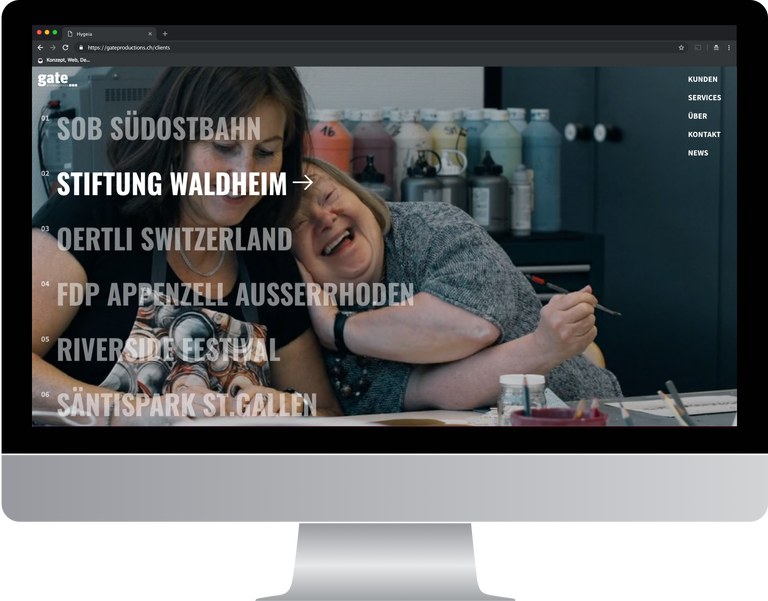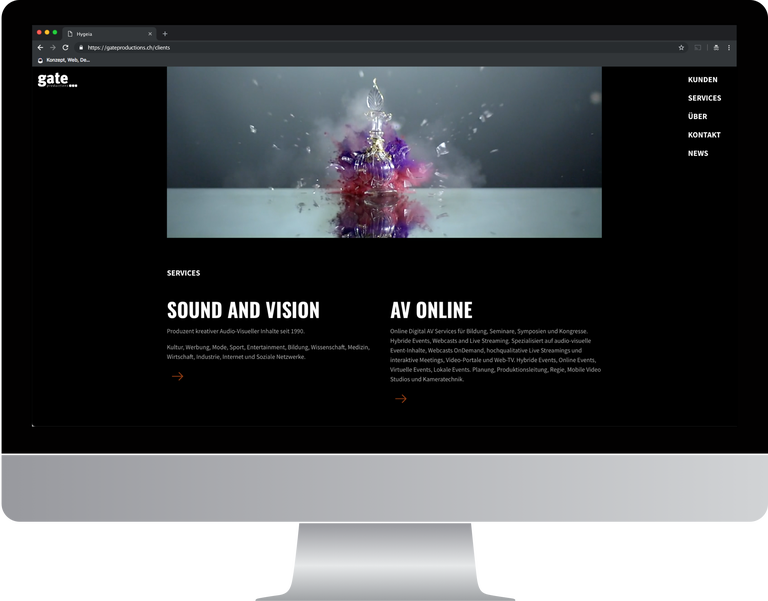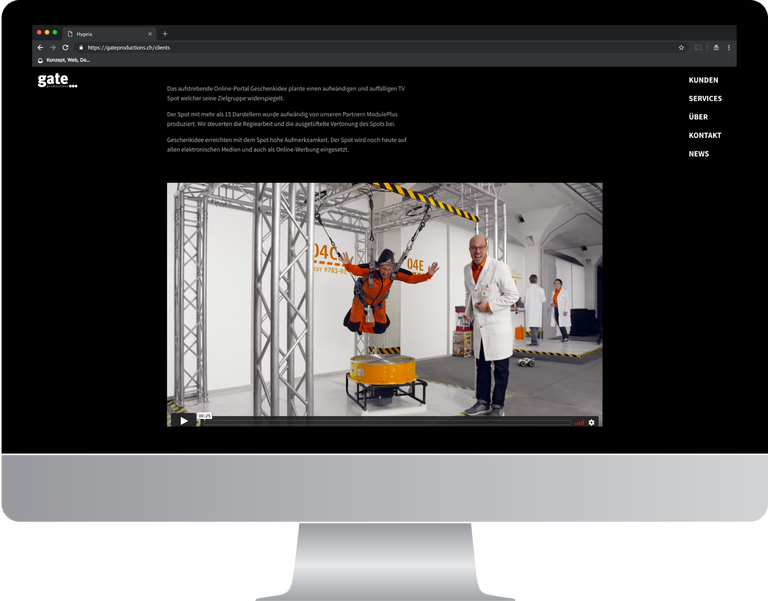 The visual concept of the website is very simple. The core competence of Gate Productions, namely the audiovisual productions, should be displayed as prominently as possible. Accordingly, the website consists to a large extent of short cuts of the spots produced, which are played full screen in the background. Of course, the all happens on an interactive basis, meaning that visitors can use hovering and / or clicks to determine which teasers are displayed or which cut they want to see in detail. A full version including sound is embedded in combination with a corresponding brief description for each cut. In addition, information on the company's scope of services, contact details and a blog are available.
The website is built with a React framework (Next) in combination with a headless CMS (Prismic) for content management.