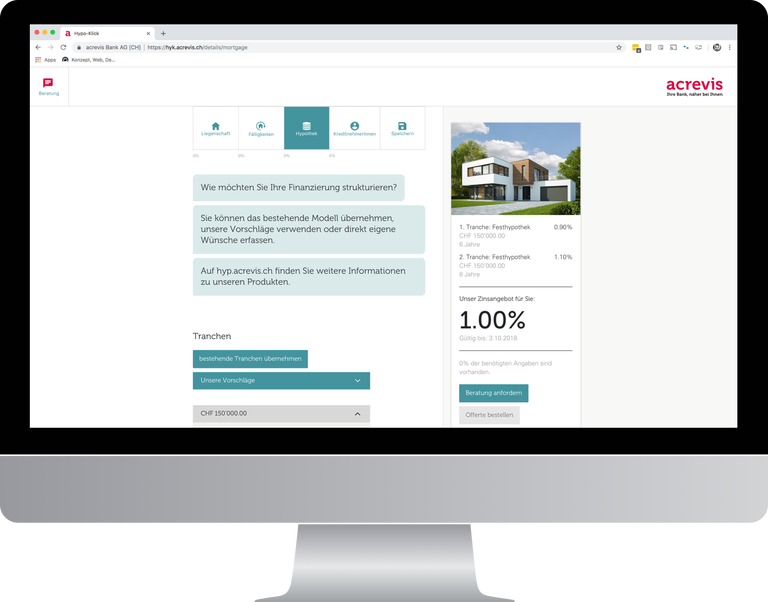 Hypoklick – online mortgage for acrevis
In the course of the digitalisation of the Bank acrevis we were asked to develop an online tool for replacing or renewing mortgages. Besides challenging compliance and security issues, the focus lied on an appealing and intuitive experience for both users and consultants.
The content is divided into two parts. The first part ist about clarifying the users regarding his or her suitability for an online mortgage replacement. It is designed as kind of a chat bot although everything is automated and there is no dialog really. The users are first asked to choose their preferred consultant and then led through the necessary details about the property. With these statements the application evaluates if the collateral value is in a good range or if a personal consultation is necessary.
If the relation between value and credit is fine, the details about property, borrower, maturities and the new mortgage are gathered. The clients always have the option to switch to a personal consultation but if they wish to proceed online, all the necessary details and documents must be filled and the acceptability must be given. In terms of time the clients are completely free. It is possible to save the progress and third parties can be invited to work on the same dossier.